Welcome to Campbell River's Creative Industries Council's website!
The Creative Industries Council (CIC) works to further develop a creative and knowledge based economy for Campbell River and the surrounding area. Working with many community partners, CIC is working to ensure the region's future stories are as rich and exciting as our past.
The creative industries supports a range of economic activities, which are concerned with the generation of knowledge and information. The creative industries have been seen to become increasingly important to economic well-being, proponents suggesting that "human creativity is the ultimate economic resource," (Florida 2002, p. xiii) and that "the industries of the twenty-first century will depend increasingly on the generation of knowledge through creativity and innovation."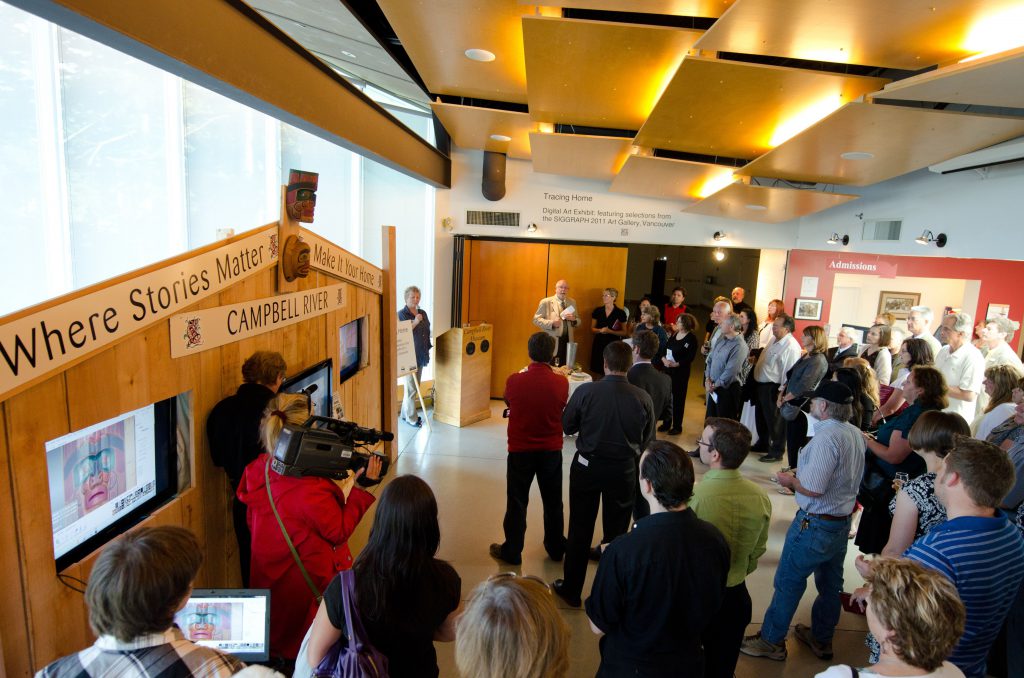 The CIC is collaborating with various organizations and institutions to provide a substantial framework for education, mentorship and training to launch or transition into new media and careers in related industries. Our purpose is to address and meet the economic needs of the residents of Vancouver Island and the Sunshine Coast by incubating and accelerating the growth of a creative cluster as an economic driver to meet the needs of this rapidly changing global society.
Blog – Positive Gossip
The CIC helps to foster and grow a collective body of good news stories or "positive gossip" that our community will be known for. We celebrate our past, present and future through story. Click here to see our most recent stories.
Every business, every culture, every picture will tell a story. This will be reflected in our buildings, streets, airport, etc. We can capture stories in many ways, through public art, music, dance, theatre, books, film, documentaries as well as electronic and mobile delivery, downloads, animation and games.